Dada Mail v7.1.0 Released: Save Messages as Stationary
From: "Dada Mail Announcement List" <justin@dadamailproject.com>
Subject: Dada Mail v7.1.0 Released: Save Messages as Stationary

Dada Mail is a Contemporary Mailing List Manager, enabling you to easily run a verified, public mailing list that your subscribers can trust, right on your own website (private lists, too!). v7.1.0 is our latest, stable release.
Explore the new major features of Dada Mail, v7:
Highlights for v7.1.0
Stationary!
Create a starter message, called Stationary, that's saved within Dada Mail which you can then use to create additional messages from. Keep Stationary around as long as you would like - it's fully editable and everything in the Send a Message/Send a Webpage screen is supported.
Auto Updating Profile Fields
Set up Profile Fields that auto-update with geo-location information, each time a subscribe clicks on a link, or opens a message. Use this information to sort and search through your mailing list, as well as partial send out messages!
New Manual Revision for v7.1.0
Now covered are the above two new features, above.

Pro Dada Forever
Purchase Pro Dada ($74.95) for a lifetime of access to the Dada Mail User Manual, as well as Pro Dada.
The Pro Dada Manual has a chapter dedicated to every screen in the list control panel, providing you help right where you need it. The Dada Mail Manual can be read online, or downloaded as PDF book. Sample Chapters:
Pro Dada Install/Upgrades
Pro Dada installations start at only $39.95 for one-time install/upgrade. Use the following only-for-subscribers Coupon Code:
INSTALLV71!
to receive 10% off your entire installation order. Offer good until July 15th, 2014 and only for subscribers of this mailing list.
Demo Dada Mail
Get your feet wet! Try out Dada Mail:
Onwards, to the highest Peaks!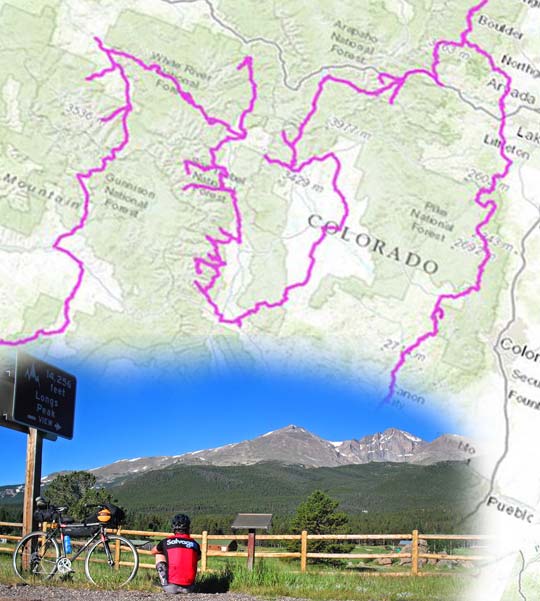 Beginning in late July and continuing on for the rest of August, Lead Dadaist Justin will be attempting to set a Fastest Known Time for riding a bike to, and summitting all the 14ers (56 of them!) in Colorado! Wish him luck! (and, if you have an install or other consultation that needs to be done, get in touch with him, sooner, rather than later!)
Thanks for reading!
This mailing list is a public mailing list - anyone may join or leave, at any time.

This mailing list is announce-only.
Get updates when new versions of Dada Mail are released, new features are available, and general news about Dada Mail.
Privacy Policy:
This Privacy Policy is for this mailing list, and this mailing list only.
Email addresses collection through this mailing list are used explicitly to email our newsletter subscribers news and announcements about the Dada Mail Project. The Dada Mail Project is run by Simoni Creative. We send an announcement email out to our subscribers every few weeks.
We only collect email addresses through our Closed-Loop Opt-In system.
We don't use your email address for any other purpose.
We won't be sharing your email address with any other entity.
Unsubscription can be done at any time. Please contact us at: justin@dadamailproject.com for any help regarding your subscription, including removal from the mailing list.
All mailing list messages sent from us will include a subscription removal link, which will allow you to remove yourself from this mailing list automatically, and permanently.
All consent to use your email address for any other purpose stated at the time of the mailing list subscription will also be revoked upon mailing list removal.