Important Information on GDPR Compliance - Plus! Dada Mail Version 11 Is Here!
From: "Dada Mail Announcement List" <justin@dadamailproject.com>
Subject: Important Information on GDPR Compliance - Plus! Dada Mail Version 11 Is Here!
The deadline is fast approaching to comply with the General Data Privacy Regulation (GDPR) . If you're currently running a public mailing list using Dada Mail, it's essential that you understand what you need to do to comply with the GDPR. To facilitate compliance, we're rolling out a brand new version of Dada Mail: Dada Mail Eleven!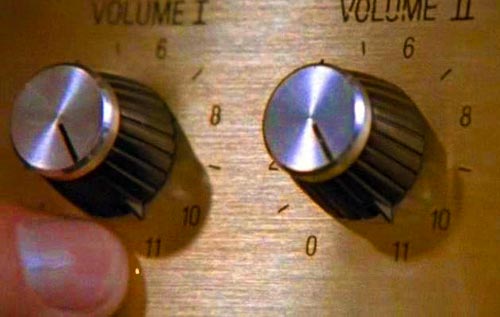 We're releasing this major version update with little fanfare. We believe that the most important thing we can do is help get people upgraded and compliant. We'll save the hoopla for later -
There's a lot to go over when it comes to GDPR compliance (and a lot we've changed in the app!), so we put together the following guide to help you make sense of some of the major topics, and how you can make sure your public mailing list is compliant. There's a few things that have changed within the app that you may notice. We've tried to document what you should expect when you upgrade:
Now is the time to upgrade your installation of Dada Mail, before the GDPR compliance deadline passes.
Don't wait!
If you have any questions, please Contact Us and we'll try to help guide you through these issues. As always we do have installation/upgrade services that your organization can take advantage of.
If you would like for us to help with an install/upgrade and/or get help with GDPR compliance, please do not wait! We are expecting to be very busy in the next week helping everyone that we can get up to task.
---
Get a Pro Dada Install/Upgrade - starting at: $74.95
Get Pro Dada setup and installed with no hassles, using our installation/upgrade services.
What's a Pro Dada Subscription?
Want Pro Dada, but want to handle the installation/upgrades yourself? Get a Pro Dada Subscription! Get the support lifeline your organization strong with a Pro Dada Subscription. Not only does Pro Dada give you access to Pro Dada itself, as well as the Pro Dada Manual; being a Pro Dada Subscriber now gives you direct, prioritized support to the developers of Dada Mail through Zendesk. With over 18 years of experience helping people getting the most out of Dada Mail, we're here to make sure you're having the best experience when utilizing Dada Mail.
Thanks for Reading!
And let me know if you have any questions regarding this brand new version, or the GDPR. I'll do my very best to help you!
Justin at Dada Mail,
since 1999
This mailing list is a public mailing list - anyone may join or leave, at any time.

This mailing list is announce-only.
Get updates when new versions of Dada Mail are released, new features are available, and general news about Dada Mail.
Privacy Policy:
This Privacy Policy is for this mailing list, and this mailing list only.
Email addresses collection through this mailing list are used explicitly to email our newsletter subscribers news and announcements about the Dada Mail Project. The Dada Mail Project is run by Simoni Creative. We send an announcement email out to our subscribers every few weeks.
We only collect email addresses through our Closed-Loop Opt-In system.
We don't use your email address for any other purpose.
We won't be sharing your email address with any other entity.
Unsubscription can be done at any time. Please contact us at: justin@dadamailproject.com for any help regarding your subscription, including removal from the mailing list.
All mailing list messages sent from us will include a subscription removal link, which will allow you to remove yourself from this mailing list automatically, and permanently.
All consent to use your email address for any other purpose stated at the time of the mailing list subscription will also be revoked upon mailing list removal.