v10.6.0 Released - New Summer Email Themes in Pro Dada + Notice of Summer Sabatical
From: "Dada Mail Announcement List" <justin@dadamailproject.com>
Subject: v10.6.0 Released - New Summer Email Themes in Pro Dada + Notice of Summer Sabatical
Welcome Summer, with four new email themes bundled with Pro Dada v10.6.0! Install/Upgrade services are 20% off with the following coupon code:
Don't forget to use the coupon code for 20% off your install/upgrade!
What's new in v10.6.0?
Along with four new email themes for Pro Dada, look for the following new features:
New! (Old!) School Mass Mailing layout.
Global Config plugin enabled by default
Original Message Sender data available in email template tags
Mailing List: List Information menu now shows List Owner and List Administrator
What's a Pro Dada Subscription?
Want Pro Dada, but want to handle the installation/upgrades yourself? Get a Pro Dada Subscription!
Get the support lifeline your organization needs with a Pro Dada Subscription. Not only does Pro Dada give you access to Pro Dada itself, as well as the Pro Dada Manual; being a Pro Dada Subscriber now gives you direct, prioritized support to the developers of Dada Mail through Zendesk. With over 18 years of experience helping people getting the most out of Dada Mail, we're here to make sure you're having the best experience when utilizing Dada Mail.
From The Dada Mail Blog:
Essential Docs for Installing/Upgrading:
The Mountains are Calling Notice of Summer Sabatical
I really appreciate the support I get for my small, D.I.Y. software consultation micro-company! This is notice that I will be taking a sabbatical from software between July 15th and September 15th, 2017. Between those dates, I will be living on and riding my bike through the mountains of Colorado on the Tour of the Highest Hundred, in my bid to summit the highest 100 mountains of Colorado all self-powered and self-supported in 60 days or less!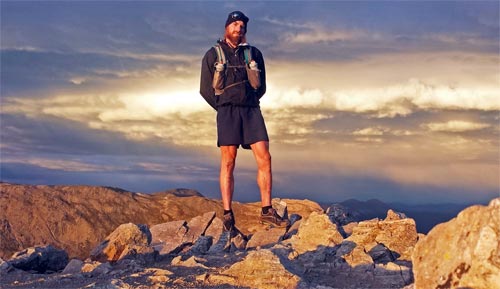 Follow along at, http://highesthundred.com
Because of my absence, all One-Year Pro Dada Subscriptions will be given an extra two-months of coverage, as I will not be available to offer direct help and support during my leave.
If you do need me for installation/upgrade/consultation work, please contact me directly as soon as possible. And wish me a safe voygage!
This mailing list is a public mailing list - anyone may join or leave, at any time.

This mailing list is announce-only.
Get updates when new versions of Dada Mail are released, new features are available, and general news about Dada Mail.
Privacy Policy:
This Privacy Policy is for this mailing list, and this mailing list only.
Email addresses collection through this mailing list are used explicitly to email our newsletter subscribers news and announcements about the Dada Mail Project. The Dada Mail Project is run by Simoni Creative. We send an announcement email out to our subscribers every few weeks.
We only collect email addresses through our Closed-Loop Opt-In system.
We don't use your email address for any other purpose.
We won't be sharing your email address with any other entity.
Unsubscription can be done at any time. Please contact us at: justin@dadamailproject.com for any help regarding your subscription, including removal from the mailing list.
All mailing list messages sent from us will include a subscription removal link, which will allow you to remove yourself from this mailing list automatically, and permanently.
All consent to use your email address for any other purpose stated at the time of the mailing list subscription will also be revoked upon mailing list removal.