v10.5.0 Released: Meet the new bundled file browser: Rich Filemanager!
From: "Dada Mail Announcement List" <justin@dadamailproject.com>
Subject: v10.5.0 Released: Meet the new bundled file browser: Rich Filemanager!
New Rich Filemanager Makes Working With Images + Attachments Easier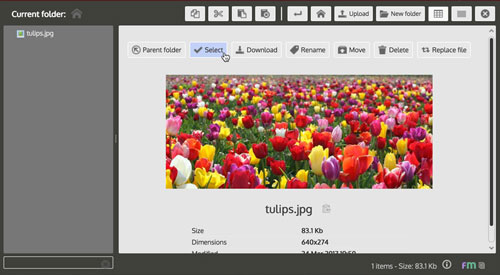 Learn the basics on how to add images and attachments using Rich Filemanager
Rich Filemanager is now bundled with Dada Mail, and comes with some great features:
Drag-and-drop support

Clipboard feature: copy, cut, paste, clear

Multiple & chunked uploads support - based on jQuery-File-Upload

New design of multiple upload window; New upload controls for each previewed file (start, abort, resume, delete, etc.)

Online text / code editor - based on codeMirror

Online PDF & OpenOffice documents viewer - based on viewerJS

Online MS Office documents viewer - based on Google Docs Viewer

Extended list of previewed file types via ViewerJS
Or read on, and learn how we can install Pro Dada for you!
Get Pro Install/Upgrade, starting at $44.95
Get Pro Dada setup and installed with no hassles, using our installation/upgrade services.
Pro Dada: Direct Support Now Included.
Get the support lifeline your organization needs with a Pro Dada Subscription. Not only does Pro Dada give you access to Pro Dada itself, as well as the Pro Dada Manual; being a Pro Dada Subscriber now gives you direct, prioritized support to the developers of Dada Mail through Zendesk. With over 15 years of experience helping people getting the most out of Dada Mail, we're here to make sure you're having the best experience when utilizing Dada Mail.
More From The Dada Mail Blog:
Essential Docs for Installing/Upgrading:
We are here to serve you,
Want to get the most out of your mailing lists and Dada Mail? Connect with us, and we'll begin!
This mailing list is a public mailing list - anyone may join or leave, at any time.

This mailing list is announce-only.
Get updates when new versions of Dada Mail are released, new features are available, and general news about Dada Mail.
Privacy Policy:
First, we don't share our mailing list with anyone, that's a horrible idea. Secondly, all our subscribers subscribe themselves, we don't add anyone to our list, without them going through a confirmation process. Lastly, you can leave at anytime - it's easy to do.