Dada Mail v6.4.0 Preview
From: "The Dada Mail Homepage Blog" <justin@dadamailproject.com>
Subject: Dada Mail v6.4.0 Preview
Here's a few things to look for, in the upcoming v6.4.0 release of Dada Mail. Beta versions of this release are already available. Feedback is always welcome:
Unsubscription System
Dada Mail's unsubscription system has been completely overhauled and simplified. Each mass mailing will contain an unsubscription link that is unique to the mass mailing it is contained in, mailing list and indivisual subscriber. Clicking on the unsubscription link will bring your subscriber to a simple form, that only needs your subscriber to re-enter their email address to unsubscriber. A small password hint (optional) can be provided to help your subscriber remember which email address they may be subscribed to. Once this address is entered and the form is submitted, the subscriber will be removed from your mailing list.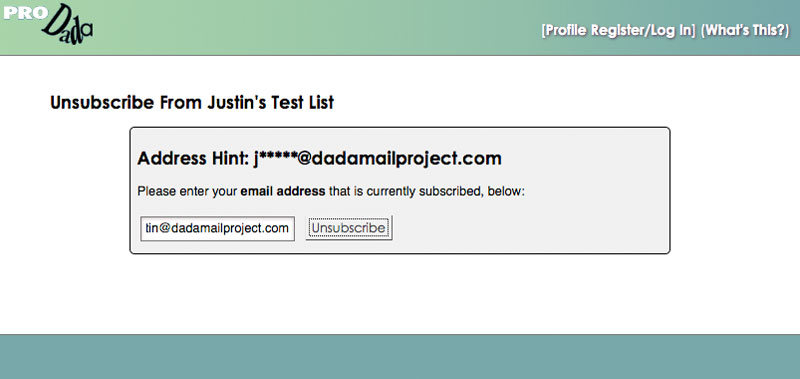 Unsubscriptions will be logged and the data can be tracked in the Tracker plugin.
Tracker Plugin
Message Overview
The "Basics" message overview for each mass mailing now breakdown data in a series of piecharts, including message opens, unsubscribes and bounces.

Subscriber Activity
Each mass mailing that you send out can also have email data optionally recorded, including message opens, clickthroughs, unsubscribes and bounces. This data can then be viewed per each subscriber of your list, sorted by most active to least active. Activity is timestamped, and the IP address from the request is recorded.
Addresses in the Subscriber Activity, as well as addresses reported in the Unsubscribes, and Bounces tabs can be exported (csv)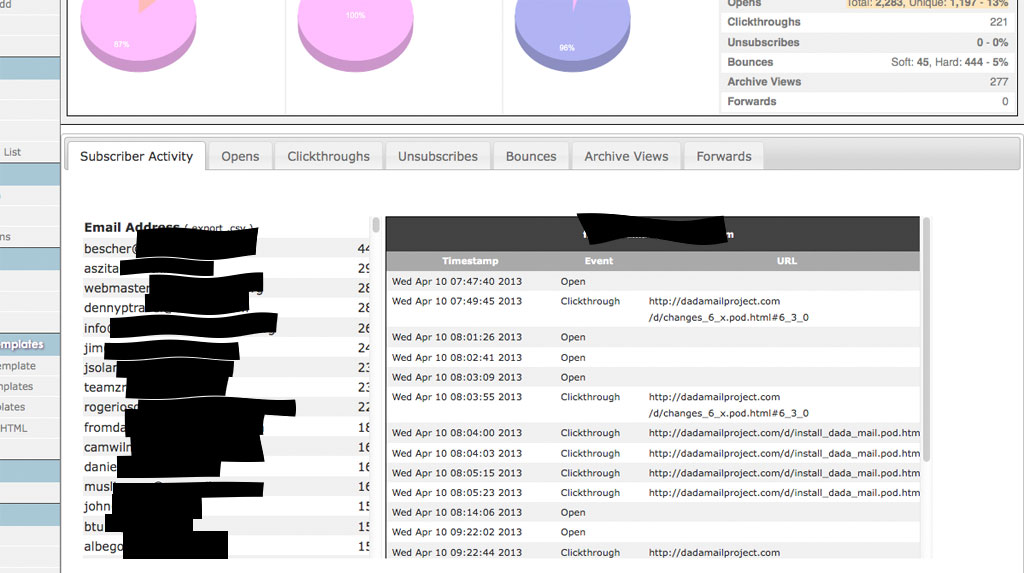 (we've hidden the actual email addresses on this report to preserve our subscribers' privacy)
Partial List Sending Enhancements
Partial List Sending now supports both multiple search terms per field, as well as searching by terms that your subscriber's profile fields may not have. These two features can be used at the same time - in this example, we look for Favorite Colors that are either red, or green, but where the State is not CO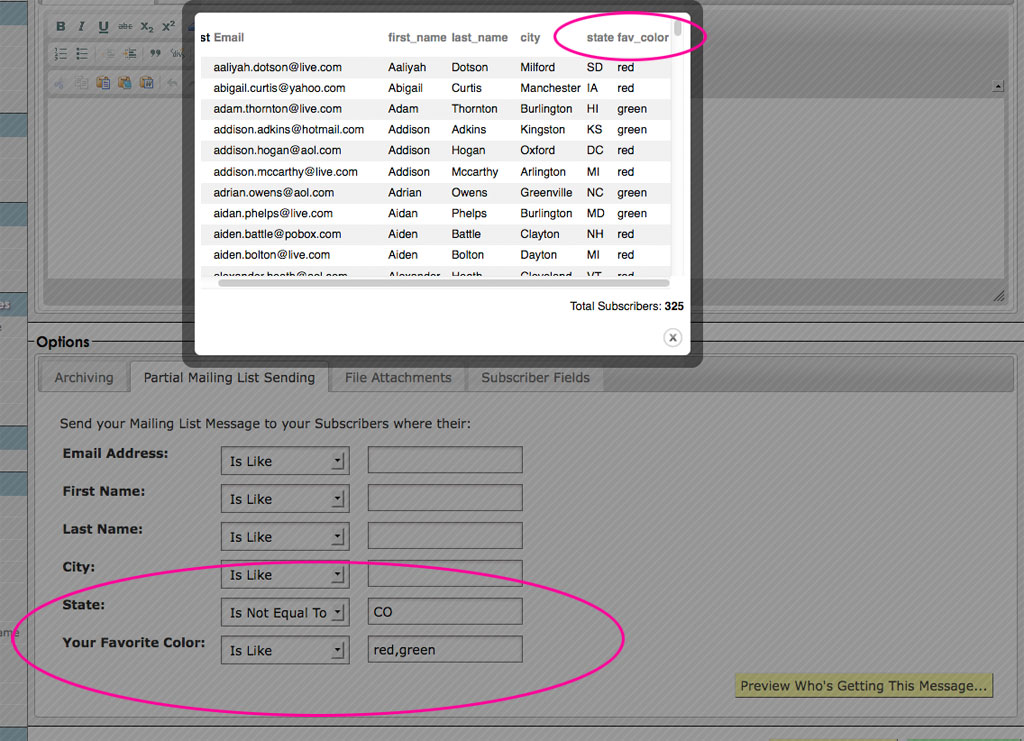 Mail Sending >> Options Admin Menu
Along with the Mass Mailing >> Monitor Your Mailings, Membership >> View and Message Archives >> View menus, the Mail Sending >> Options menu item shows bite-sized information about your mailing list. In this case, it'll let you in which way you're sending messages. In this case, we're using the sendmail command. SMTP and Amazon SES are also options. All these little bits of information will update themselves every 5 minutes.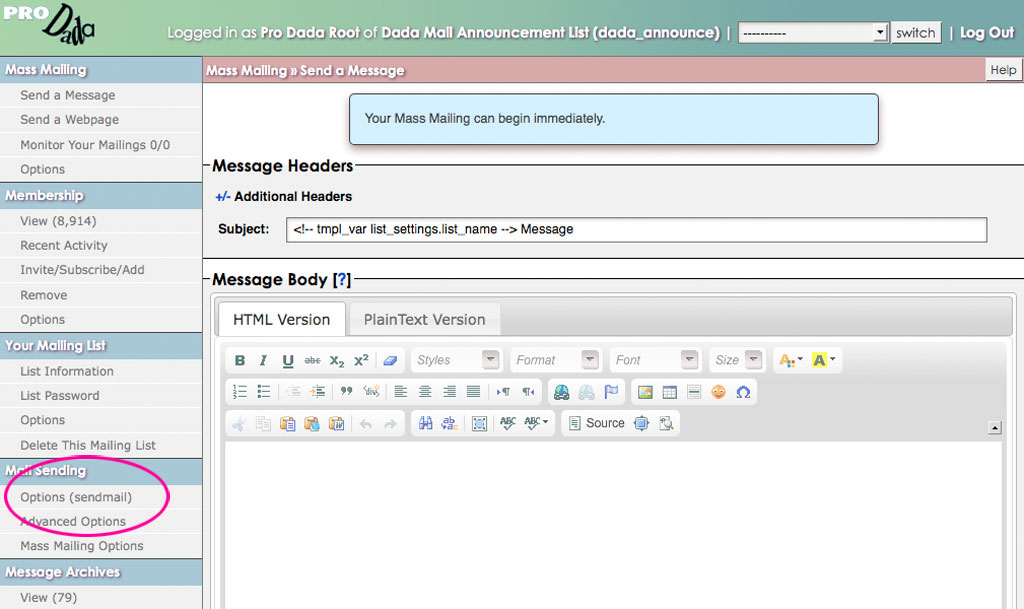 This mailing list is a private mailing list. There may be additional steps in order to join, and the List Owner controls who may leave the mailing list.

This mailing list requires approval from the List Owner, before subscriptions are finalized.

This mailing list is announce-only.
Privacy Policy: