Time for Nine. Dada Mail 9.
Dada Mail Nine Beta is now ready for you. Featuring a completely redesigned, reimagined, and responsively-designed front end, Dada Mail 9 helps you be more productive on your desktop computer, laptop, tablet, or mobile phone. Wheverever you happen to be, Dada Mail can now come along.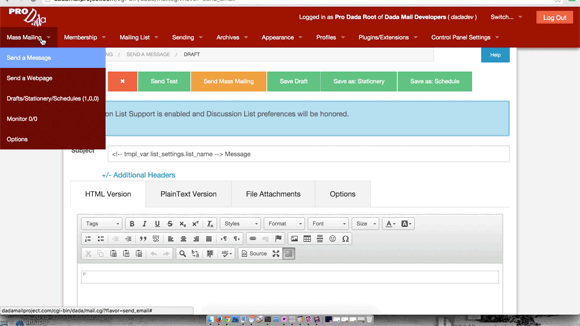 Take a Survey (This can really help us out)
Even with a brand new Dada Mail release imminent, we're planning for the future. We want to better serve you, support Dada Mail, and make sure we're spending our energy wisely - Can we ask you a few questions? We'll give you 20% off a Pro Dada/Manual subscription (Yearly, or Forever) for your troubles.
Thanks once again for a being a subscriber - and for being one of our most enthusiastic users of Dada Mail. The future looks bright!